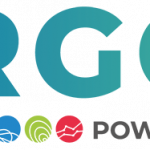 Argos Services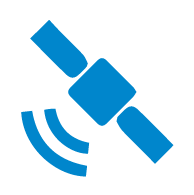 Data Collection
The Argos system offers data collection capabilities with global coverage, and has been used for more than 30 years by scientists to collect data from the field. The Argos messages are collected by the satellites from the Argos transmitter, then processed by CLS, and distributed to the end-users. CLS is the exclusive provider of Argos satellite telemetry services for scientific and environmental applications.
Argos Advantages:
Low-power
Miniature Transmitters
Unlimited Data Plan (fixed rate)
No charge when not used

Positionning
Argos is also a Positionning System: measuring the Doppler effet of the signal frequencies received by the satellite from the transmitters, the location of
every Argos platform is calculated. The positions are processed, filtered and ditributed to the user by CLS, as part of the Argos data.
GPS-free (or additional to GPS)
Up to 250m accuracy
Tamper-proof positionning
Complimentary service

Monitoring Services
In addition to the basic data collection service, Argos offers a range of monitoring solutions for all your operational needs:




Underwater Beacon Monitoring


All above services can be activated on any Argos platform. Alerts can be sent via email or SMS. Contact us for pricing & options.

Argos Advanced processing service
GTS processing
The Global Telecommunication System (GTS), is a network run by the World Meteorological Organization (WMO), to facilitate data exchange between national weather centers. Data from oceanographic instruments are important for the GTS, namely because they are used in national weather centers' real-time weather forecasting models.
For over 30 years, CLS has worked closely with the WMO and JCOMM to ensure that Argos data are quality-controlled, put into WMO formats and posted to the GTS upon user request.
Reprocess your Argos tracks
Are you a long-time Argos user?
Do you have historical Argos data you want to use in publications?
Exploit your rich historical Argos database to reanalyze the trajectories of your buoys and other oceanographic equipment
Improve all your Argos trajectories by applying a Kalman smoother filter
Retrieve your data in csv and kml formats
Extract oceanographic data
Make a link with your buoy trajectory and its physical & biochemical environment
Benefit from CLS' 20 years of experience in satellite oceanographic data processing
Be connected to the highest quality ocean & atmospheric models data servers in the world
Download all the data you want here

ArgosWeb
Argos users automatically get a free access to the online portal ArgosWeb, where they can securely check & download all their Data, manage their account, and map the positions of their beacons…and much more!

Service Pricing
Argos is a non-for-profit system. The service rates are defined through a Joint Tariff Agreement (JTA) mechanism ensuring that the Argos revenues cover the system operations costs.
Rates are different for public or private organizations.
Argos now offers unlimited use of the service for a fixed price!