BREST ATLANTIQUES: CLS provides iceberg monitoring services for the safety of skippers
November 5, 2019

Category:

Flash info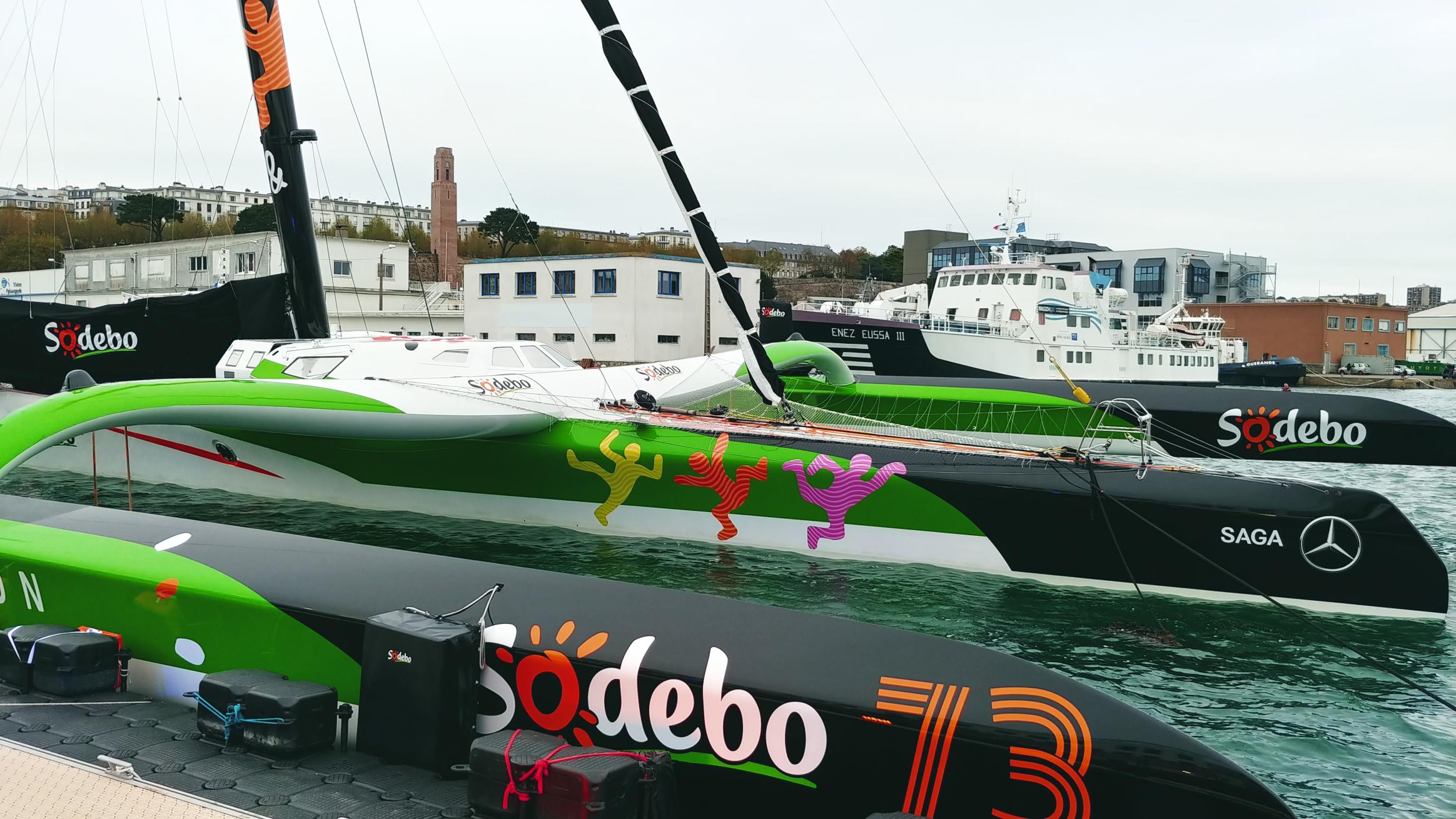 On November 5th, 2019, 4 magnificent racing vessels, the 32-meter-long trimarans of the Ultim Class, will leave the port of Brest for an unprecedented transatlantic race. Their course spans 14,000 miles from Brest, France, to Rio de Janeiro, Brazil, then continues to Robben Island off the coast of Cape Town, South Africa, before heading back to Brest again.
Along their route, a number of challenges await them, including the trip from Rio to Cape Town, which could lead skippers into icy waters. This is why the race organizers have contacted CLS, experts in icebergs monitoring services, to keep an eye on how the situation evolves in the roaring forties, and keep skippers safe.
Brest Atlantiques unites a group of 8 highly experienced skippers on the world's fastest sailing ships in the course of a lifetime.   Among the many challenges the skippers will face is the passage from Rio de Janeiro to Cape Town, where skippers may be tempted to take a Southern route to get around the Saint Helena high pressure system, possibly leading them down to Tristan da Cunha and Gough Islands, at 40° S, where conditions could be dangerous.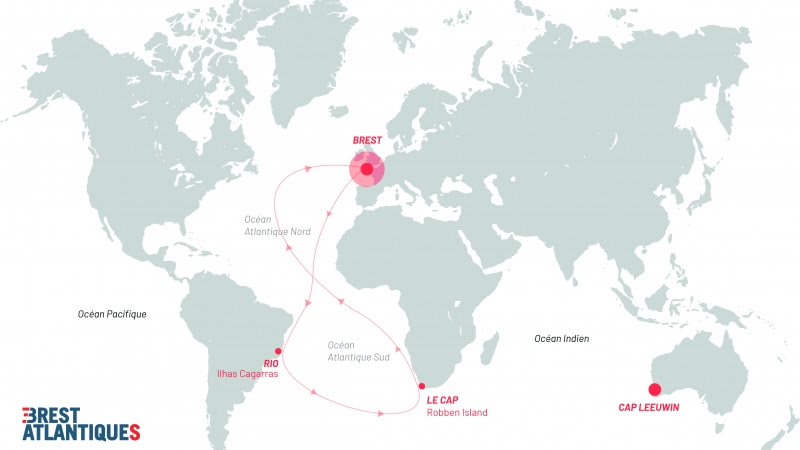 Monitoring the race course and planning the route
Mindful of this, race organizers contacted CLS in August 2019, to start monitoring the zone. This is part of the process that allows CLS, experts in satellite-based synthetic aperture radar (SAR) imagery and satellite altimetry, to make recommendations regarding the safest route for the magnificent, but fragile, sailing vessels to take in southern latitudes. Using a unique algorithm, the experts at CLS identified a significant number of icebergs in the zone south-west of Tristan da Cunha and Gough Islands, between 40°S and 41°S. Looking back at historic data, the source of these icebergs turned out to be a huge tabular iceberg that broke off the Antarctic ice shelf several years ago and escaped from the Weddell Sea back in April 2019, spawning hundreds of smaller icebergs as if floated north.
Icebergs seen at 40° S
CLS analysts discovered icebergs as large as 500 m floating in waters as warm as 17°C in October 2019, North-East of Falklands island.  As the days pass, these icebergs melt and become too small to be detected by SAR and satellite altimetry. Yet, they can still be extremely dangerous to the Ultim Class sailing vessels. So, CLS applies a drift model to identify probable locations of icebergs in the coming days.
With this approach, CLS recommends a route to the race organizers, that keeps skippers safe while allowing them to go as far south as possible. CLS has performed this service since 2008, serving the major round the world races such as the Vendée Globe, Barcelona World Race, and the The Ocean Race, as well as individual (Trophée Saint Exupéry) or crew records such as the Trophée Jules Verne.
CLS is proud to work closely with the Brest Atlantiques team, and be part of this exciting ocean adventure!
Photo by: François-Xavier Lacave.
Learn more about CLS Ice Monitoring Services: https://telemetry.groupcls.com/sea-ice-monitoring/
CLS teams contribute to the organization of Brest Atlantiques (video in French):