ESA & CLS: Using space to address ocean marine litter
July 26, 2022

Category:

Flash info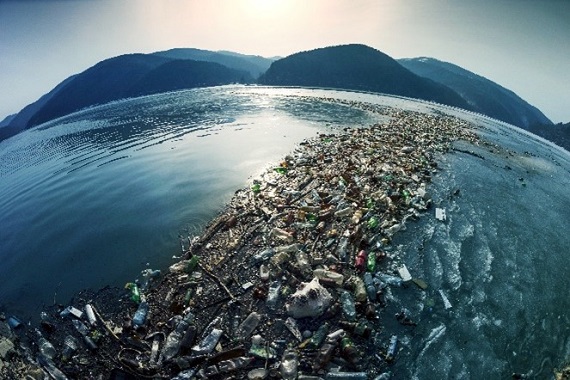 Around 250kg of plastic leak into the ocean each second.
In fact, an FAO report estimated in 2019 that 5 billion pieces of plastic are currently floating in our seas. If this continues, the ocean is expected to contain by weight more plastics than fish by 2050.
Monitoring marine plastic from the Earth's surface is not easy because it's not possible to see large amounts of the ocean at one time, however, Space provides much-needed help.
In 2019, the European Space Agency (ESA), launched a call for ideas – the first of its kind – for monitoring marine litter from Space. With more than 30 years of experience developing innovative space-based solutions to help protect the planet and sustainably manage its resources, CLS answered this call and the MARLISAT project was submitted, and accepted, through ESA's Open Space Innovation Platform.
The millions of tons of plastic entering the oceans each year is one of the most pressing environmental problems. The objective of the MARLISAT project is to further develop Marine Plastic Monitoring using satellite technologies by:
Detecting plastic sources using Earth Observation data
Track the behavior of marine plastic litter using satellite transmitters with wooden casing to reduce environmental impacts and,
Forecast marine litter movement and accumulation areas thanks to CLS' proven drift model MOBIDRIFT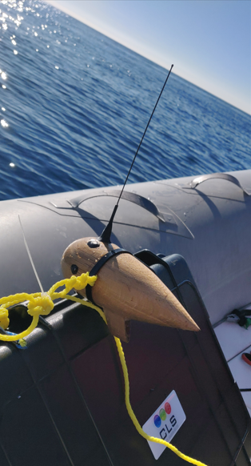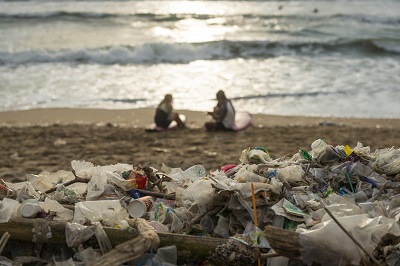 Indonesia as a testing ground
As an interesting use case, Indonesia was chosen as a testing ground to deploy the buoys. This isn't the first time CLS has tracked marine plastic in Indonesia.
In fact, the Indonesian government aims to reduce plastic waste by 70% between now and 2025 and so, the Ministry of Marine Affairs and Fisheries turned to CLS to get a clearer picture of where this waste is going.
Science in action
Planned to last 18 months, and in partnership with Pixalytics, the project is split into two phases. During phase 1, the focus was on finding the right manufacturer for the tag casing and, with ESA ESTEC support, choosing the right antenna configuration.
As well as to begin the work on plastic detection by satellite. Satellite data was also used to improve estimates of ocean surface currents used to forecast movement and accumulation areas.
Now currently reaching the end of phase 2, several tags have been built and were recently sent and deployed in Indonesia. By taking into account the tide and weather conditions, the buoys were released on 25th May 2022 at 12:15 local time. Since then, all the buoys are being tracked in real-time through a dedicated portal and app.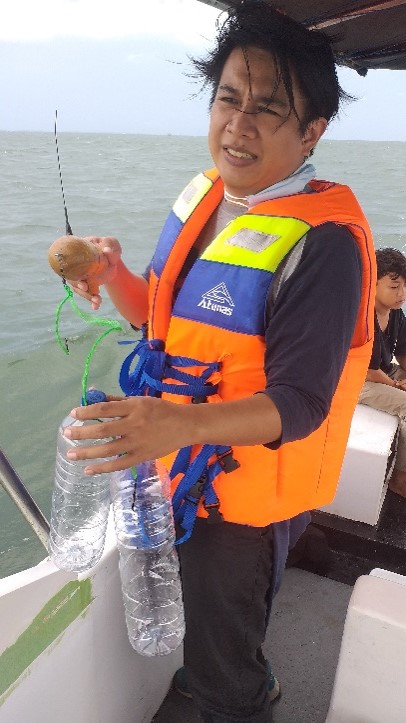 In parallel, Pixalytics has taken great strides in developing a machine learning algorithm to detect plastic accumulation on beaches and at sea.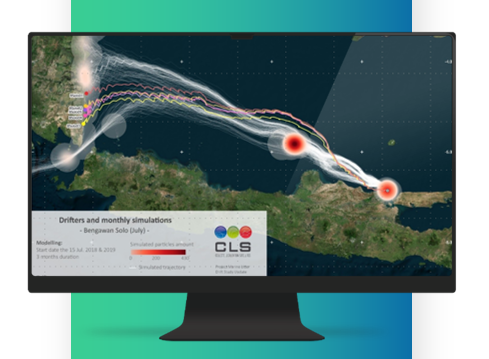 What are the next steps?
The trajectories of these buoys and the use of the new current fields will optimize the drift model's parameters and help in providing insight in the most affected areas in open ocean and on the seashore (hotspots).
Dr. Marc Lucas, Senior Oceanographer & Project Manager at CLS states:
"The strength of this project is the combination of satellite observations, in situ data and numerical modelling. It is also great to have worked on a mores sustainable type of Argos beacons, with wood used for the casing.
As scientists, we have a duty to work towards a more sustainable approach to science."
Peter de Maagt, Head of the Antenna & Sub-Millimetre Waves Section, at ESA comments:
"It is a privilege to work on projects that use space for the benefit of humankind and start addressing the problem of plastic waste in our oceans.
The tag will provide valuable data to calibrate models and provide much needed ground truth"
This project was made possible thanks to ESA's Discovery element through the Open Space Innovation Platform (OSIP), ESA's hub for sourcing brilliant ideas from academia, industry and the general public.
As Europe's gateway to space, ESA is dedicated to using space for the benefit of humankind. Established in 1975, they have been pushing the frontiers of space and technology for over 45 years.
Further reading
Discover another innovative project carried out during the National Geographic Sea to Source Ganges Expedition which used Argos satellite telemetry to track plastic bottles from rivers to the ocean in India.