CLS supports OSHEN in their attempt to build the first fully autonomous sailing vessel to cross the Atlantic
October 12, 2022

Category:

Testimonies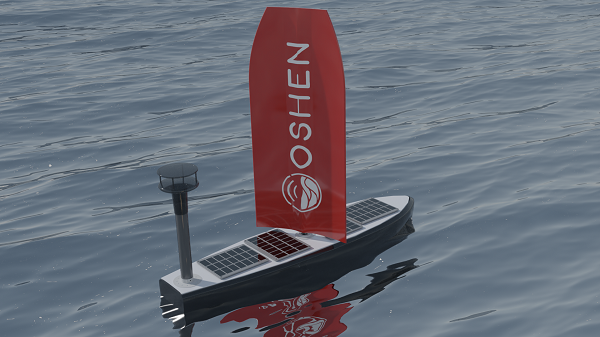 Scalable, sustainable & smart: Oshen, based in the UK, is aiming to make ocean data collection better and CLS is proud to be part of the adventure. Thanks to new robotic vessels for remote ocean sensing that are fully autonomous & wind-driven, Oshen aims to make ocean data collection simpler, cheaper and more efficient.
To demonstrate their technology, they're taking part in the Microtransat Challenge, aiming to be the first fully autonomous vessel under 2.4m to cross the Atlantic.
At CLS we understand that observing our environment has revolutionized our understanding of the planet and our ability to protect it. Our mission is to deploy innovative space-based solutions to do just that which is why we're pleased to support Oshen in their mission with an Argos Linkit SB and Iridium modem.
Making ocean data collection better
While working with ocean data Oshen discovered that it was often sparse and inaccurate. With current methods of data collection often expensive and sometimes unreliable, they determined that there must be a better way to collect it and so, their technology was born.
The Gen2 Vessel is just 1.25m in length and has satellite communications capabilities to send real-time data on ocean currents, wave profiles, sea surface temperature, air pressure, air temperature, wind strength and wind direction. It operates off solar and wind energy making it more sustainable, and it is designed to return to a collection point meaning less waste in the ocean.
Fully autonomous, they sail to a particular location, stay as long as necessary, and then sail back without the need to be supervised or controlled thereby removing deployment costs.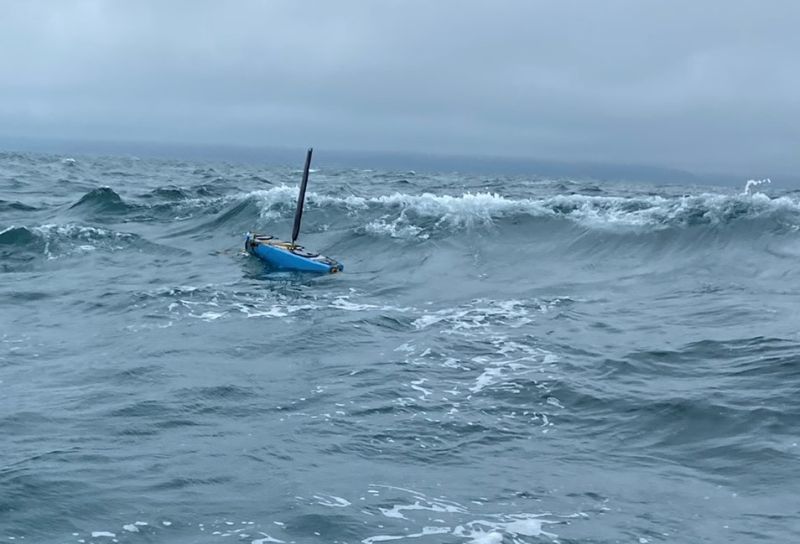 What is the Microtransat Challenge?
The Microtransat Challenge is a transatlantic race for autonomous boats. Since 2006, no one has succeeded in the autonomous division.
SailBuoy won the unmanned division in 2018, but Oshen's category requires that no data be sent to the vessel during its voyage.
The challenge covers a wide range of engineering issues: low-power control, sensing reliability and energy autonomy being key focus points. Crucially, all vessels must be under 2.4m, making autonomy an even more difficult task.
CLS, one stop shop for Argos & Iridium systems, lends a hand
For the rules of the Microtransat challenge, the boat must transmit its position every 6 hours. The Argos Linkit SB will be the backup system during the crossing.
With its global connectivity, long battery life and robustness, the Linkit SB is both easy to use and ideal for equipment recovery & long-term monitoring.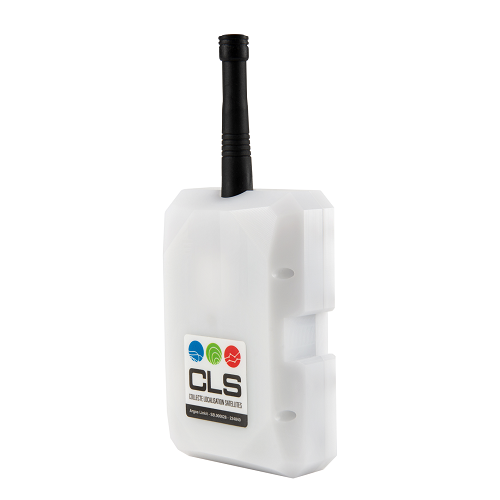 While the Argos Linkit SB will be used as a secondary method, the Iridium modems and communications, also supplied by CLS, will be Oshen's primary source of receiving communication from the boat, and also used to transmit ocean data collected during the attempt.
The Challenge begins
Oshen will be launching their vessel in December this year. We look forward to keeping you updated on developments but you can also follow their journey via their LinkedIn or  by subscribing to their newsletter.